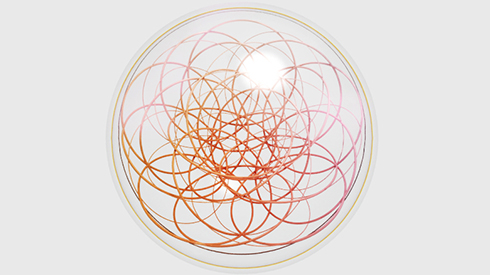 " Marika displays the abilities to support and confront, cajole and contradict, inform and inspire. She provides an arsenal of tools for lasting changes. "
Andrea C.

Rio

Through non-judging analytical listening and profound wisdom, Marika has an extraordinary ability to guide you in the right direction towards a content and fulfilling life.

I started the programme being overwhelmed about almost everything; relationships, motherhood, career, my ever growing to-do list.. Six months later I now feel empowered, in control, valuable and proud of who I am.

These sentiments manifests themselves in my everyday life; I have less tension with my husband and kids, deeper connection with people around me, more productive and profitable work, and simply a better flow in everything I do. With Marika I've learnt to identify how I want my life, as well as been given the tools to make it happen.

Pauline Rochas

Founder, Coolife Studio - New York

In one session, Marika was able to immediately pin point what I needed and guide me in the right direction.
She has a very developed intuition and is very profound, deep, genuine, real. She makes you feel at ease, comfortable and that's crucial.
She suggested a soul retrieval and EFT. It was exactly what I needed. The combination of both were fundamental in my psycho spiritual healing transformation journey.
First, it helped me find the source of the problems I thought I was having, understand why I had been feeling that way all my life, neutralise them as they were generated by traumatic childhood experiences which wasn't real but preprogrammed.
Marika is a beautiful, passionate, loving, and sensitive soul. I am so thankful that she was able to channel me and would recommend her to anyone seeking for light.

Lia R.

London

Marika brings a modern approach to coaching/counselling – I felt like I was speaking to a close friend and felt at ease. At the same time I was building my strengths thanks to Marika's skills. Marika has a good perception and sensitivity to difficult and emotional situations and I can honestly say I am a happier and stronger individual.  I now have a clearer view about the way I approach my life.

Claire Bussiere

Mother of Ulysse (11+) - London

Marika did an outstanding job coaching our son Ulysse for his 11+ interview process. As his parents we struggled and felt it was challenging for us to prepare him without leaning towards influencing his answers, and therefore wanted someone neutral to prep him. She engaged with him on standard forward-looking questions but most importantly, went well beyond that. She came well-prepared, having selected various materials for him to spontaneously comment on: abstract art pictures, photographs and so on, thereby getting him to engage on a wide range of subjects and somehow going outside his comfort zone. I am positive that this experience helped him structure his thoughts and channel the best of his personality at the various interviews he went on to have.