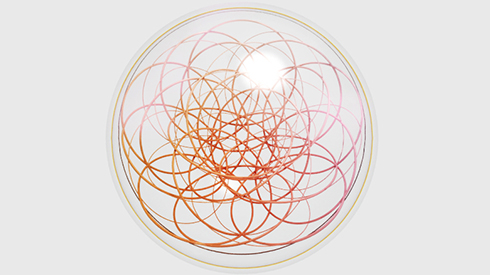 " Marika displays the abilities to support and confront, cajole and contradict, inform and inspire. She provides an arsenal of tools for lasting changes. "
Boris Pilichowski

Founder - Axis Minds - London

We regularly work with Marika as part of of our Axis Minds' team. What she brings  to our clients is  invaluable and unique. Her approach mixes a firm understanding of business issues with a great aptitude to detect individual development paths. She understands coaching, psychology and also embeds her diagnosis with more traditional spiritual teachings.

I  worked also with Marika on a personal basis. We managed to identify the core blockages that were limiting my personal growth which resulted in an amazing improvement of my business practice.

She aligns people to their core being in order to make them perform at their best, in harmony and happiness.

Sascha Safai

Associate Director - Man group - London

The coaching I have received from Marika has been invaluable both in terms of my career and personally as she draws on her own experiences in the workplace along with mindfulness and healing with the use of yoga and meditation.
My connection with Marika happened at a pivotal time of my career, when I was ready to make the leap into a more senior position and her perspective, insight and advice not only helped me to successfully take the next steps but have become the principles by which I wish to continue to drive my career forward for the future. I am now more connected with my inner self. I am more thoughtful and react to stressful or intense situations in a composed manner, which has helped me both on a professional and personal level. She believes that integrity is paramount, so do I. I will be forever grateful that I had the chance to meet her!

Anna Oganesyan

Man group - New York

I have worked with Marika from August 2013 to March 2014 where she helped me adapt to a new working environment in a new country. Marika's coaching program helps you develop not only professionally but also find balance through different practices such as meditation, discover new interests/hobbies outside work which contribute to your overall development and help you discover your creative side. My sessions with her were informative, uplifting and methodical. I always went away with practical advice on how to handle sensitive situations in the best way possible. Marika is an incredibly inspiring professional who helps clearly identify your end goal and supports you in your journey of achieving it.

Sarah L.

Business owner - London

Living in line with our core values as well as living in the world of business is something many of us aspire to yet find difficult to achieve.     In business we often hide behind form and yet when our voice expresses our authenticity, we know the results are exponentially more powerful.  Marika's executive coaching and personal development programme is both profoundly transformative as well as delivering tangible results.   I was able to move on from a successful career in finance and set up my new business.  Marika's magic lies in combining her deep understanding of the human psyche and supportive insights as well as being firmly anchored in the real world in terms of outcomes.  I cannot recommend Marika highly enough for anyone looking to embark upon life's journey of stepping fully into their power and purpose.

J.L.

Hedge Fund - London

Having spent over  a decade in the financial industry, the coaching I have received from Marika was very valuable at a decisive time of my life. It greatly helped me understand my personal motivations and drivers, as well as facilitating my decision making process in a very important career choice. Marika's knowledge across therapies combined with today's modern business world offer a very good executive coaching path which I have no doubt is beneficial to anyone undergoing change.

Lily Greenwell Farrell

Editor in chief, Wonder pl - London

Marika and I started working together at a defining, yet difficult, time in my life. She has walked beside me through several big decisions in both my professional and personal life whilst gently reminding & empowering me to identify and hold the space for transformation.
Her kindness and nurturing, holistic attitude, which I have experienced from the yoga mat to contract negotiations have enabled and empowered me to push existing blocks out of the way and move towards my fuller potential.
She is a beacon of calm, practical advice and I will continue to consult her in all aspects of my life going forward.

J.B.

Investment Bank - London

Marika helped me get through my objectives within a competitive environment: the management committee of an Investment Bank.
I can't stress enough how relevant her analysis and advise were in getting through the bottom of my issues and providing me with options to solve them in a constructive manner.
We prepared together a pitch for a business project that my audience went on to praise.

Marika was a fantastic help in building up my self confidence.
She helped me to prepare the case for my MD campaign which ended in a successful promotion.

Antoine M.

M&A - London

I feel extremely fortunate that I've met Marika who was recommended by a friend. I came to her as I had just moved into a work environment radically different to the one I had experienced during the past 10 years. Marika's open and relaxed style ensured that from the very start we developed a constructive relationship which allowed me to communicate and express myself very openly. Her approach to coaching is holistic. It combines exercises, follow-ups but also elements of a more spiritual nature like meditation, all aimed at achieving the desired objectives. Marika's own professional experience within the financial industry means she has a strong understanding of business related issues and how best to address them. And importantly she is enthusiastic and passionate about her role!